Check here each week for information to prepare your heart for the upcoming sermon and follow-up questions you can use after the sermon to dig deeper and disciple your family!
Posts Tagged "Salvation"
December 13, 2018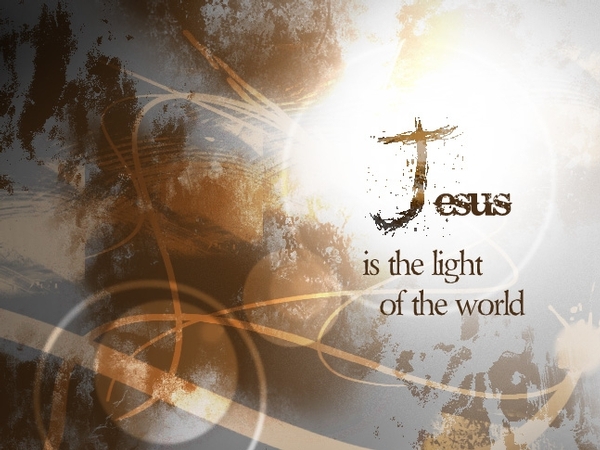 The Light of Salvation Has Come! – John 1:5-13
Preparing your heart for the sermon:
What does light do to darkness? Why is light so needed in order to live?
Why did most people not welcome the visit from their Creator?
Why do some receive Jesus instead of rejecting him like the rest?
Other passages to consider: Gen 1:1-5; Ps 27:1; Isa 9:1-7; 42:1-7; Matt 4:12-17; Luke 1:76-79; 2:29-32; Jn 1:1-13; 3:1-21; 8:12; 9:5; 11:9-10; 12:35-36, 44-50; Acts 26:17-18; 2 Cor 4:1-6; Eph 5:6-16; 1 Pet 2:9; 1 Jn 1:5-10
Digging Deeper:
How does this passage describe the nearness of Christ's incarnation? How does this display God's grace?
What does it look like to receive Jesus? What happens to those who do that?
What are the blessings of being a child of God?
Why do you follow Christ? How should you respond to this truth?
December 06, 2018
The Life-giving Word- John 1:1-5
Preparing your heart for the sermon:
What passage of Scripture does vv1-5 remind you of? Why would John write this way?
What do these verses tell you about the attributes of Jesus?
Why does John call Jesus the Word? What does this title tell us about Jesus?
Other passages to consider: Gen 1; Ps 33:6; 107:20; Prov 8:22-31; Isa 55:10-11; Jer 1:4; Mic 5:2; Jn 1:1-18; 5:26; 8:12; 9:5; 11:25; 14:6; 17:3-5,20-24; 20:28-31; Col 1:15-20; Heb 1:1-4; 1 Jn 1-10
Digging Deeper:
How is Jesus uniquely qualified to make God known?
How can Jesus be both God and with God?
What is the relationship between creation and salvation?
Throughout his Gospel, what does John use the terms life and light to describe?
August 10, 2018
Sermon – The Gathering of the Local Church – 1 Peter 2:4-8
Preparing your heart for the sermon:
Why do we gather as a local church?
What image does Peter give for the church? What do we learn about the church from this picture?
How is Christ's relationship to the church described?
Other passages to consider: Ex 19:3-6; Ps 96; 118:22-24; Isa 8:11-15; 28:14-16; 43:1-7; Matt 16:13-20; 21:42-46; Acts 4:8-12; 1 Cor 3:16-17; 14:24-25; Eph 2:13-22.
Digging Deeper:
What does it mean to worship God? How can we do this?
In what ways does gathering corporately help us worship God and bring glory to him?
Should church services be geared toward unbelievers? If not, how could God still use the gathering to bring salvation to the lost?
What should people learn about God from attending a gathering of AGC?