AGC Women's Bible studies are designed to assist and encourage spiritual growth, equip in knowledge and application of God's Word, and help establish and cultivate godly friendships. We desire to speak gospel truths into the lives of those around us, and follow our calling as set forth in Ephesians 4:15, "speaking the truth in love, we are to grow up in every way into him who is the head, into Christ."
Our Bible study groups offer women an opportunity to:
dive deep into God's Word
grow and be encouraged in their walk with God
deepen their relationship with other women in the body
Gospel Story
Join us on Tuesday evenings from 6:30 – 8:30 pm at the Newton's Home as we seek to understand the grand movement of the Bible's Gospel Story and how God's redemptive story interprets and defines our temporal/earthly story.
Our first meeting begins on October 3, and we will zoom in on the Creation story and learn how it interconnects with our lives today.
For ladies in high school and up.
Come and enjoy a time of study, discussion, and fellowship. No preparation needed.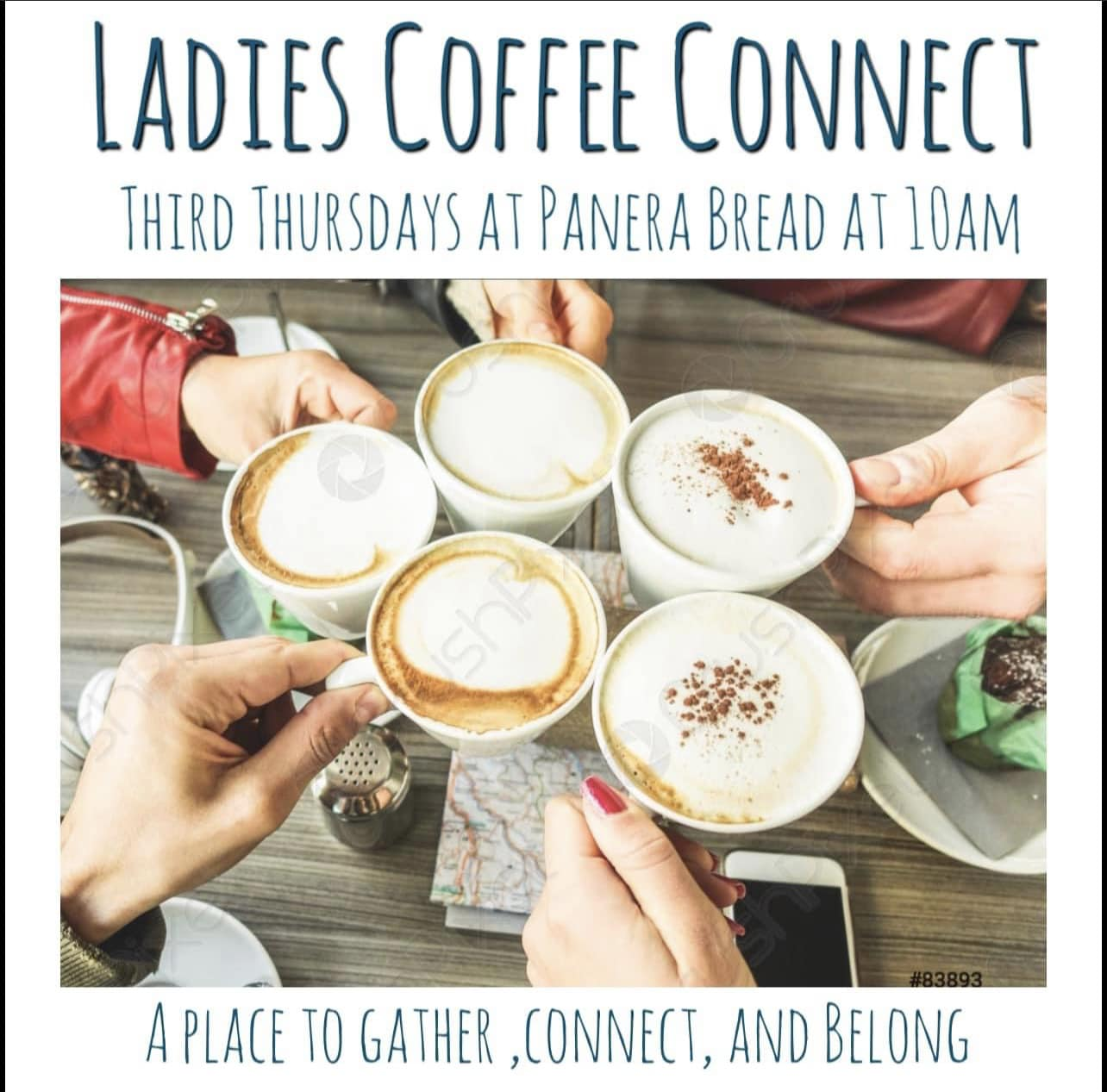 Ladies Coffee Connect
You are invited to a once a month casual coffee meet up that will take place on the Third Thursday of the Month at 10 a.m.
We will meet at Panera Bread 4103 S. Mooney, Visalia, CA 93277.
The goal is to have a once a month opportunity outside of church where we can spend a little more time together, enjoy real conversation, encourage one another, bare each other's burdens if there are burdens to bare, and pray for one another. Perhaps, during these times, iron will sharpen iron, as well, and we can be a blessing to one another as we build relationships.
1 Thessalonians 5:11 , Galatians 6:2 ,Proverbs 27:17
During a small part of the time, we will go over something simple and edifying as a group, among the ladies we are sitting with at our tables.
Upon arrival, just purchase your beverage, or beverage and treat, and come find the rest of us.