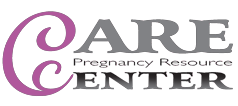 Care Pregnancy Resource Center is a locally organized and funded outreach that provides support, answers, and resources for women facing unexpected pregnancy.
Several of our members at AGC are actively involved as Client Advocates at Care Pregnancy Resource Center, and AGC supports this ministry with prayer and financial support.
Opportunities to serve at Care Pregnancy Resource Center include: client advocate; teach parenting classes; disciple a client through a Bible study; post-abortion recovery Bible study; teaching abstinence classes in Tulare county school and churches; simple clerical work; light office cleaning; sponsor a baby bottle fundraiser in your church or organization; host a table at CPRC's annual fundraising banquet; serve as a board member.
Quotes from AGC:
"One of the many blessings we've experienced as volunteers at Care Pregnancy Center, is that God provides us with so much opportunity when we meet with often scared and lost individuals. We show them love and support in their time of need. We pray for them, and frequently share the Gospel with them when they come in for Pregnancy Tests, Parenting Classes, Post Abortion Syndrome Support, or any of the other services CPC offers. In addition, we get to trust God and serve Him throughout our efforts." Kristie M. & Shadie H.