Check here each week for information to prepare your heart for the upcoming sermon and follow-up questions you can use after the sermon to dig deeper and disciple your family!
Let us worship God!
July 30, 2022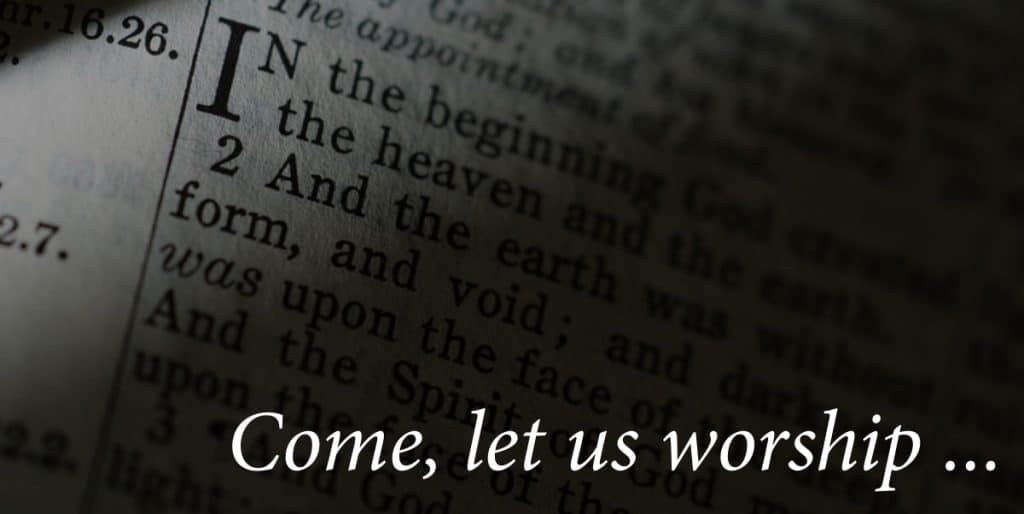 Let us worship God!- Psalm 95
Notes:
He is…
1) - (_____ God)
2) - (_____ God)
Digging Deeper:
Why is God worthy of all our praise and devotion?

Is God your God? If so, how did that come about? What are the implications of such a truth?

How should we respond to the warning about not hardening our hearts when we hear His voice? How does Hebrews 3-4 apply this warning?

Why is the psalmist encouraging corporate worship? How does corporate worship uniquely glorify and encourage us?
Other passages to consider:
Gen 1-2; 17:1-8; Ex 3:13-15; Ps 23; 100; Isa 40; John 10:1-18; Acts 17:22-34; Col 1:15-23; Heb 3:7-4:13.