Check here each week for information to prepare your heart for the upcoming sermon and follow-up questions you can use after the sermon to dig deeper and disciple your family!
Posts Tagged "Trust"
August 20, 2021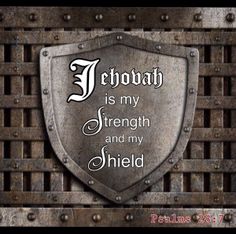 The LORD is my strength and my shield - Psalm 28
Digging Deeper:
What happened when David trusted in the Lord? How are you blessed when you are able to trust God in your circumstances?

What does the strength of the Lord enable His people to do? How do we receive (or tap into) that strength?

Can we trust God? What makes Him trustworthy? What does it look like to trust Him?
Other Passages to consider:
Psalm 23; Prov 3:5-6; Matt 6:25-34; Jn 10:11-16; Eph 1:16-23; Phil 4:4-9; 1 Pet 5:7