Check here each week for information to prepare your heart for the upcoming sermon and follow-up questions you can use after the sermon to dig deeper and disciple your family!
Posts Tagged "Saved"
June 17, 2023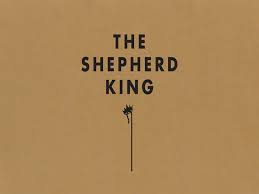 Saved by our Shepherd-King–Zechariah 9-11
Notes:
How they will be saved from this mess:
1) God will defeat their enemies… - 9:1-8
…through His future King… - 9:9-13
…delivering His people – 9:14-17
2) God will raise up new leadership to __________________ – 10:1-11:3
How they got into this mess:
The people rejected _____________________ – 11:4-17
What kind of Messiah were the Jews expecting? How was Jesus different and similar?
How are we like sheep? What makes Jesus the Good Shepherd?
What enemies has Jesus rescued us from? How will He deliver us in the future?
Other passages to consider:
Ps 23; 95:6-7; Ezek 34; Mt 21:5; Jn 10:1-18; 12:15; 2 Cor 10:4; Eph 2:14-18; 6:10-20; Col 1:20; Rev 19:11-21.